Number of attendees
at #BBW 2023
Number of side events
at #BBW 2023
Number of attendees
at #BBW 2022
Number of side events
at #BBW 2022
The BBW brings together some of the greatest minds in the financial policy & regulation space, and in the digital asset industry to collaboratively shape the future of this highly promising ecosystem.
Join us for the Brussels Blockchain Week, the premier event on digital asset regulation in Europe, taking place on June 7th and 8th, 2023. Our conference brings together major financial players, entrepreneurs, consultants, and EU institutions to discuss the future of the rapidly evolving digital assets industry.
With senior representatives from leading European and global institutions, we'll tackle the most pressing issues facing our financial and monetary systems, such as inflation, debt, and inequality, and explore the possibilities offered by cryptocurrencies, CBDCs, Bitcoin, DeFi, tokenization, Web3 technology, and more.
Together, we'll create a unified vision for the future of finance, fostering collaboration and building the world we want to see. Don't miss this unique opportunity to shape the industry's future. Register now for the Brussels Blockchain Week!
Brussels Blockchain Week, the leading conference on Web3 regulation & tokenization in Europe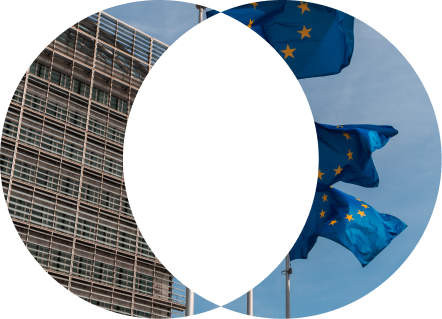 Would you like to be part of the adventure? We are always looking for new partners to join us.
A new world is opening up
Do you want to be part of it?
SEE YOU NEXT YEAR !       >      SEE YOU NEXT YEAR !      >
SEE YOU NEXT YEAR !       >      SEE YOU NEXT YEAR !      >
SEE YOU NEXT YEAR !       >      SEE YOU NEXT YEAR !      >
SEE YOU NEXT YEAR !       >      SEE YOU NEXT YEAR !      >
SEE YOU NEXT YEAR !       >      SEE YOU NEXT YEAR !      >
SEE YOU NEXT YEAR !       >      SEE YOU NEXT YEAR !      >
SEE YOU NEXT YEAR !       >      SEE YOU NEXT YEAR !      >
SEE YOU NEXT YEAR !       >      SEE YOU NEXT YEAR !      >